Do you want to sell your weighted sterling silver such as knives, candle sticks, or salt and pepper shakers? You would think you take the price of silver and multiply it by the weight of your items, right? Well, there's a little more to it.
Sterling silver is actually 92.5% silver, which is marked 925, STERLING, or STER. But even after you factor in the 92.5% into the current silver price, your weighted items actually can't be sold by the weight.
Weighted sterling silver is filled with cement, resin, or another type of weighted material that has no money value to it.
Take a look at this photo below. This is what you can find inside a weighted sterling item, like this candlestick for example.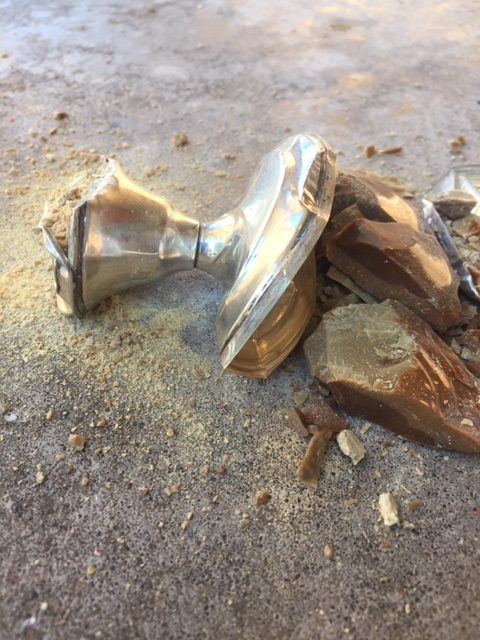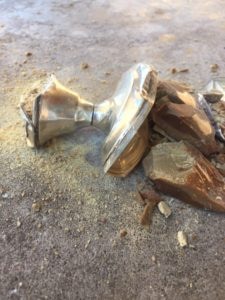 If your weighted item has a gross weight of 100 grams, it very well may only have 10 grams of sterling silver present! That is a 90% difference of what you originally had on the scale!
At Houston Gold Merchants, we can show you how to remove the weighted material from your items. That way, you can ensure you are getting a true price for your sterling silver. Look for additional markings on your items if you think they are weighted. You may find "WEIGHTED BASE", "WEIGHTED REINFORCED", OR "WEIGHTED HANDLE"
Here is a photo list of what types of sterling silver items may have weighted bases or handles.